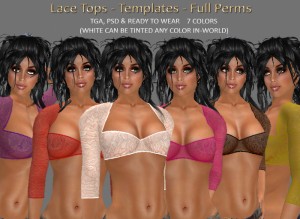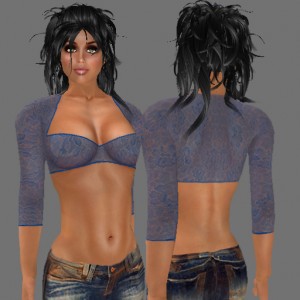 Create your own Lace Tops – Templates – FULL PERMS.
Sheer Lace Tops to set off your Valentines Day outfits or just something sexy to wear. Comes in 7 colors including white which is tintable in-world to any color. Includes a sheer pastie for undershirt so you can wear it without being too revealing.
TGA, PSD and ready to wear.
Click here to purchase on XstreetSL