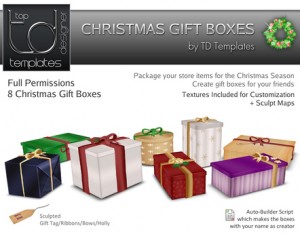 A set of 8 Full Permissions Christmas Gift Boxes. Package your store items for the
Christmas Season!
Includes Textures with full perms for you to customize. Sculpt Maps also included in the pack.
Plus! Customizable Sculpted Gift Tag.
Auto-Builder Script which makes the gift boxes with your name as the creator.
Marketplace Link here