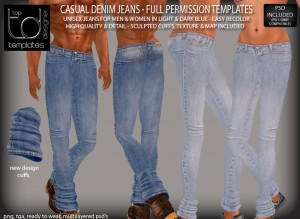 Create your own casual denim jeans to add to your clothing line with these high quality full perm templates.
Casual Denim Jeans package includes,
Unisex jeans (suitable for men and women) in light and dark blue
New design Sculpted Cuffs with textures and maps.
Layered PSD & TGA/PNG Format, 1024×1024 Resolution.
Marketplace Link here