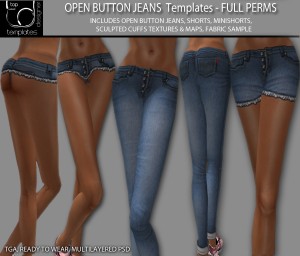 Make your own worn Open Button jeans sets!. With you as the creator. You can add your designs to them or sell them ready to wear as is.
Set includes Jeans, shorts and mini shorts. Sculpted cuffs with maps and textures.
TGA, PSD and ready to wear. Multilayered PSD files.
Click here to purchase on SL Marketplace.