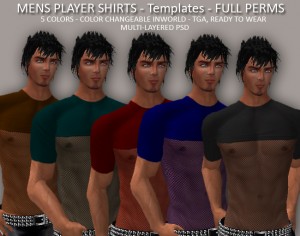 MENS PLAYER SHIRTS – Templates
Make your own sexy Mens Player Shirts!.  You can add your designs to them or sell them as is. Shirt can be changed to any color in world. TGA, PSD and ready to wear.
**PSD Files available. Now with immediate PSD download ability – no waiting!!
Click here to purchase on XstreetSL