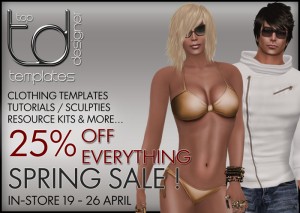 25% off everything Spring Sale starts now 19 – 26 April !!!
Everything in store, templates, kits, tutorials, sculpts, everything 25% off for one week only!!
List your purchases on a notecard and send to either Typhaon Nishi or Suzy Somerton for your 25% discount cash back. Grab a bargain, one week only !!